The living room is one of the most important rooms in the house. It's where you relax, entertain guests, and spend time with your family. However, because people use it so much, it can be one of the most challenging rooms to keep clean. This is especially true if space is limited, like in a small apartment in San Francisco, CA, or a condo in Seattle, WA. From dusting to vacuuming to deep cleaning, there's a lot to do to keep your living room looking its best.
With some elbow grease and tips from the experts, you can get your living room to sparkle in no time. Follow this living room cleaning checklist for everything you need to know.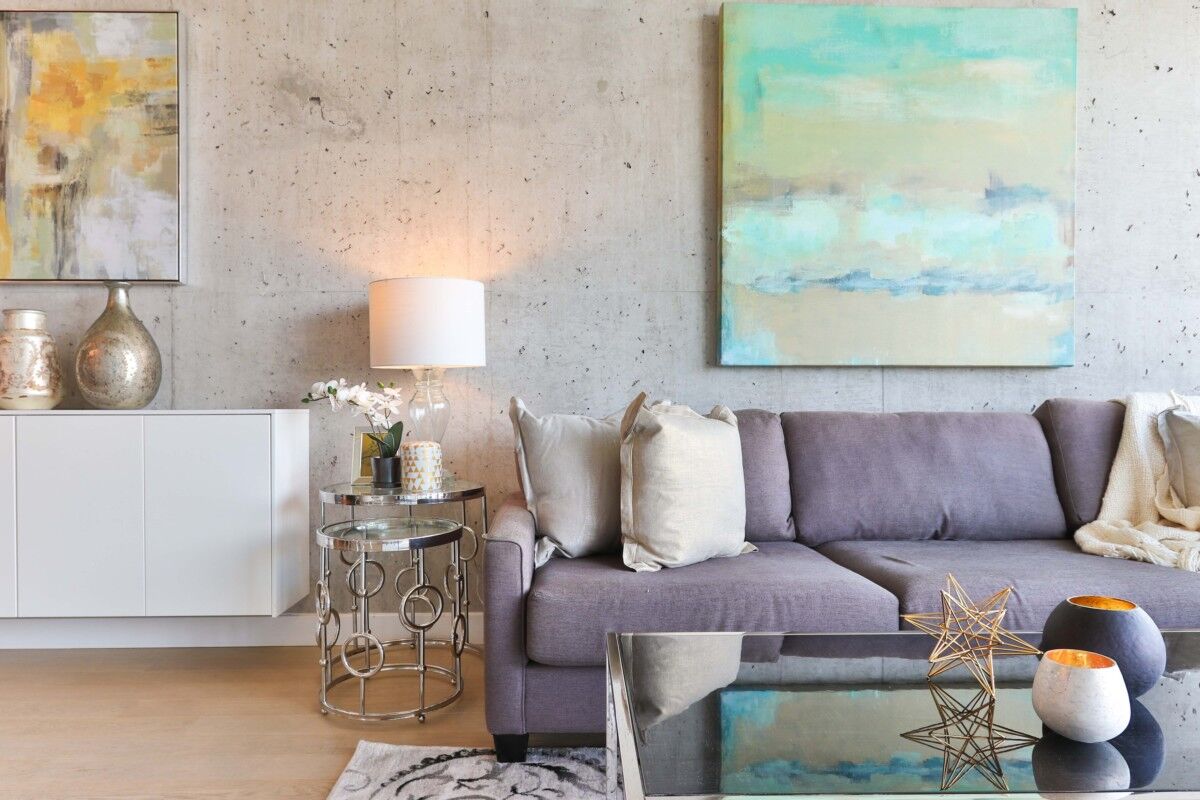 Divide your living room into four zones
Get your natural disinfectant and a clean rag before starting on your living room. Next, break your room into four zones, tackling one at a time in order. Additionally, when vacuuming, find the plug at the front of your living room and vacuum from back to front. Make sure not to backtrack or create unnecessary messes. – Susan's Green Cleaning
Organize your cleaning supplies by room
Organize your cleaning supplies by room. Keeping them organized and all in one place will make grabbing them easier when you're ready to do a weekly clean. Also, it helps you keep track of what you have and need, saving you money in the long run. – Spotlessly Clean House Cleaning & Janitorial Services
Declutter and dust with ease
Grab your clean laundry basket to collect mail, toys, and other clutter, and put the basket in a section of the room where items commonly build up. Next, take a clean cloth with a few drops of water and dust the surfaces of coffee tables, end tables, and TV stands. – Cyclone Professional Cleaners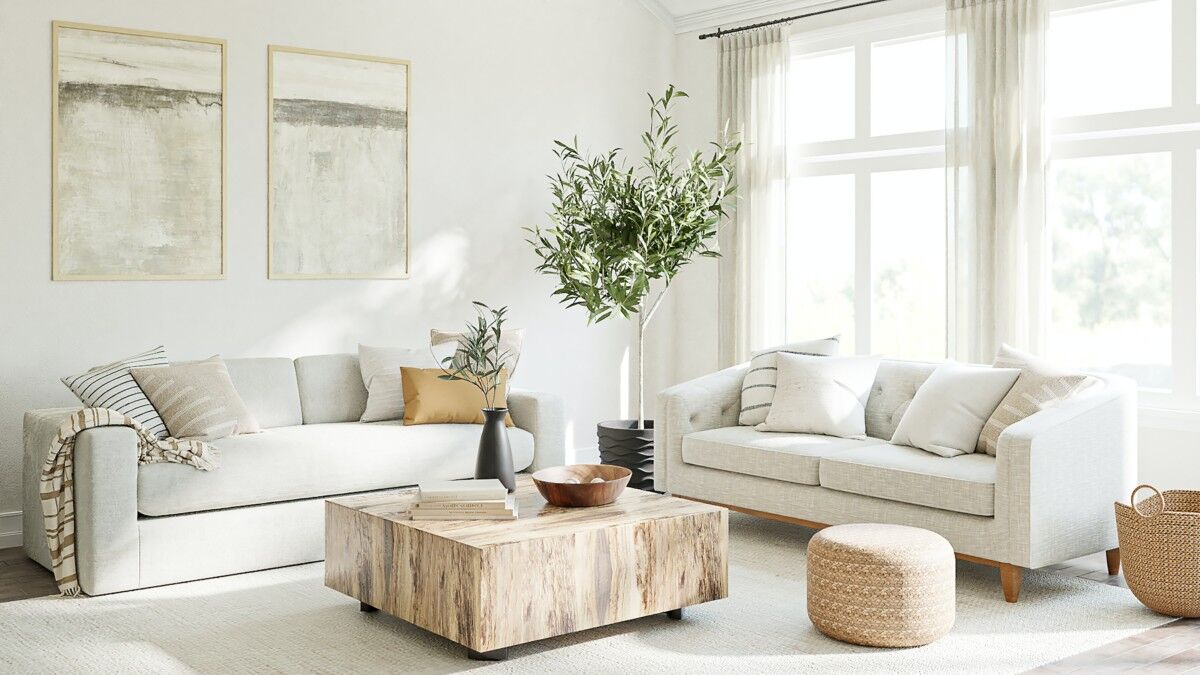 Keep your room decluttered
Before you start cleaning, you must declutter your living room. People often confuse clutter with dirt, but just because something is cluttered doesn't mean it's dirty. So, before doing anything else, make sure everything has a home – if it doesn't, toss it in the donation pile. – Spekless
Keep clutter to a minimum
Living rooms can sometimes get cluttered with old clothes or magazines. Luckily, cleaning them is easy. To start, put away anything you aren't using regularly. Next, vacuum regularly so that dust bunnies don't build up. If there are any spills on the floor, clean them up quickly, so they don't spread to other parts of your home. – Nancy's Housekeeping Service
How to clean porcelain tile and grout wood plank tile
Living rooms are a popular room in most homes. One of the most popular flooring options is porcelain tile and grout wood plank tile. These tiles are directional with a lot of grout and mimic actual wood with textured surfaces. When cleaning these surfaces, use blue dawn dish soap and a padded microfiber mop, staying with the grain and direction of the material. Finish by rinsing it off. – Las Vegas Tile and Grout Cleaning
Use a glove to clean pet hair
You can remove pet hair from your couch with a rubber glove – a dishwashing glove will work well. This is an excellent method because it's easier than lugging around a vacuum and allows you to clean odd shapes and reach into awkward areas easily. – Spring Into Clean
Keep a mat by every door
Keep a mat by every door, so dirt doesn't get everywhere when you walk in. If you want to prevent dirt and live in a shinier house thoroughly, try going shoes-free at home. – Maids in Brown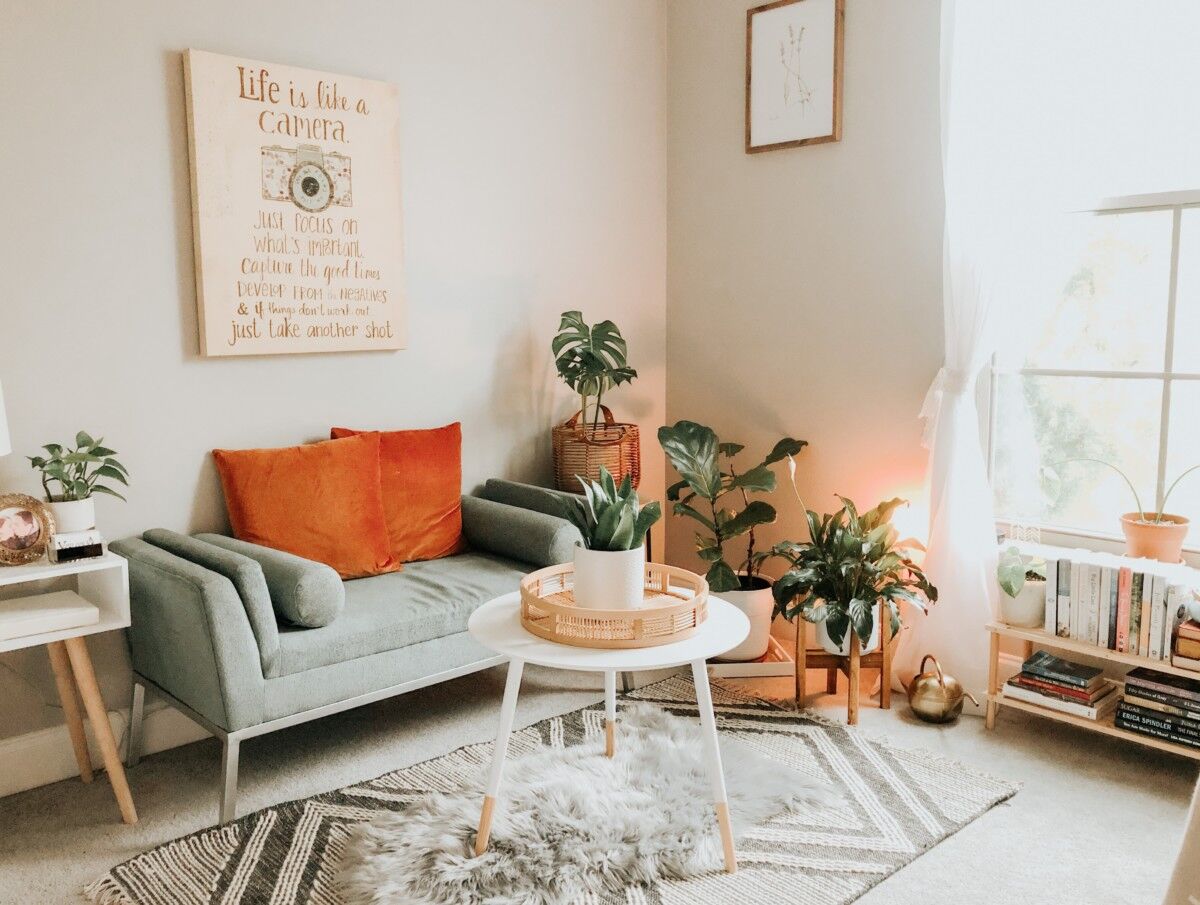 Vacuum before mopping
Vacuum the floor, including under the sofa and furniture, using attachments to get into tight spaces. If you have wooden floors, mop them with a microfiber mop after shaking out any rugs and thorough vacuuming. – We Clean Your House
Vacuums are essential
A versatile vacuum is your best friend for living room cleaning. A good backpack vacuum can allow you to effortlessly clean under furniture, around baseboards, and into cobweb-prone areas. If possible, get one with extensions, including a roller brush, hard floor tool, corner attachment, and an upholstery attachment. – Easyway Maid Service
Vacuum the blinds and curtains
Start by wiping them with a damp microfiber cloth. Remember that you can wash metal or vinyl blinds in a tub with a mix of warm soapy water and a cup of white vinegar. Be sure to squeeze the blinds entirely before removing them from their holders. Finish by rinsing and drying them on a towel to avoid harmful dust accumulating throughout your home. – Cleany
Vacuum correctly to ensure maximum cleanliness
Regular vacuuming 2-3 times a week is the best way to remove surface contaminants from your living room carpets and rugs between professional deep cleanings. The most common errors people make when they vacuum are going too fast and only in one direction. The correct way to vacuum is to slow down and make multiple passes in multiple directions. – My Pro Cleaner, carpet cleaning in Houston, TX
Use floor cleaner for a thorough cleaning
To clean the corners of your floor, use a cleaning cloth with a floor cleaner. Be careful not to wipe the legs of furniture, as they usually can't tolerate potent cleaning agents. – Presto Cleaning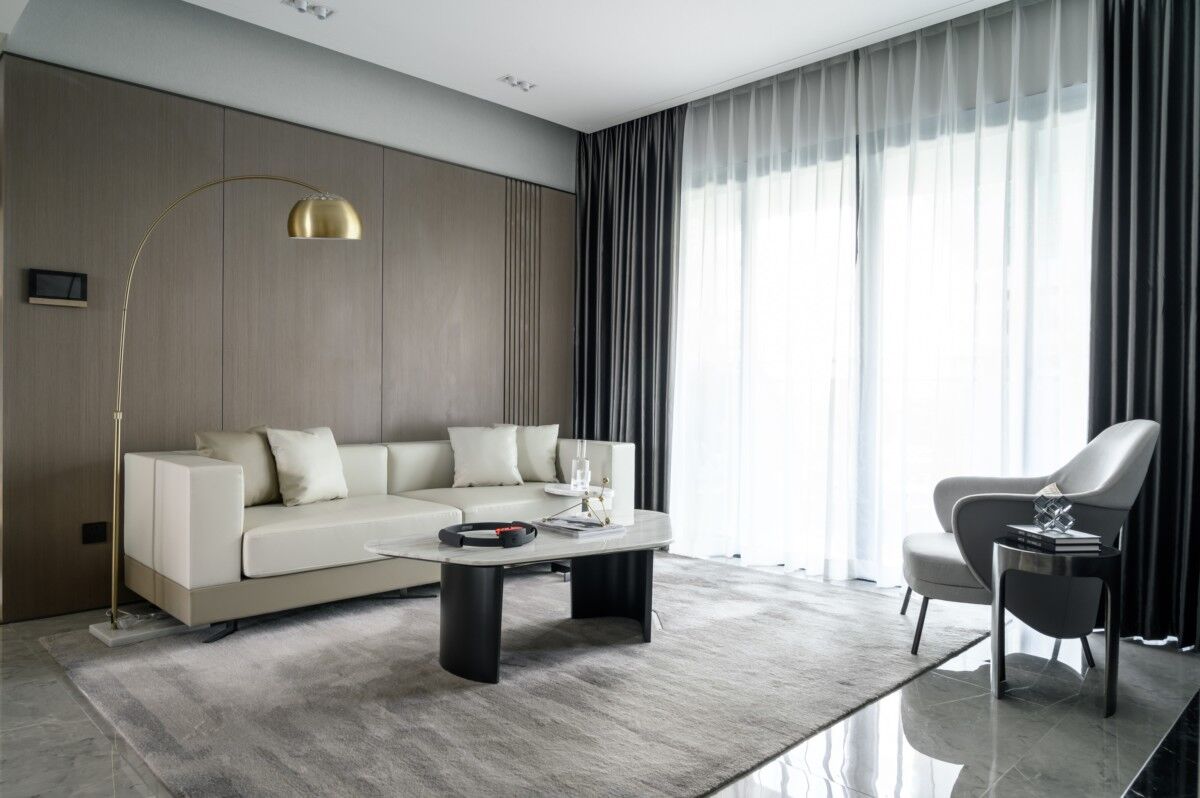 Take care when cleaning your carpet
Remember to use the correct cleaning solutions when cleaning the carpet. Some store-bought products often loosen or alter the dyes in your carpet fibers, resulting in color loss. When using a cleaning product, use less than you think you need and rinse it out thoroughly. With proper cleaning, a quality carpet should last around 10-12 years. – HydraClean NW
Get rid of dust, fur, and hair
Your living room is usually the focal point of your home, so keeping it clean is essential. Even if your sofa is stain-resistant, fur, hair, and other particles can still stick. To clean this off, use a vacuum with an upholstery attachment, wiping fur away with ease. – By Skyler Renee
How to keep your living room clean with pets
Living rooms are gathering spaces for entire families, many of which include pets. Staying consistent is the key to keeping your living room clean when you have pets. Do regular cleanings from top to bottom and around the entire room. Pet hair and dander can gather in the corners, on shelves, around baseboards, and between the couch cushions. Keeping up with vacuuming and dusting can make a huge difference in air quality and improve quality time with your family. – Green Maids Cleaning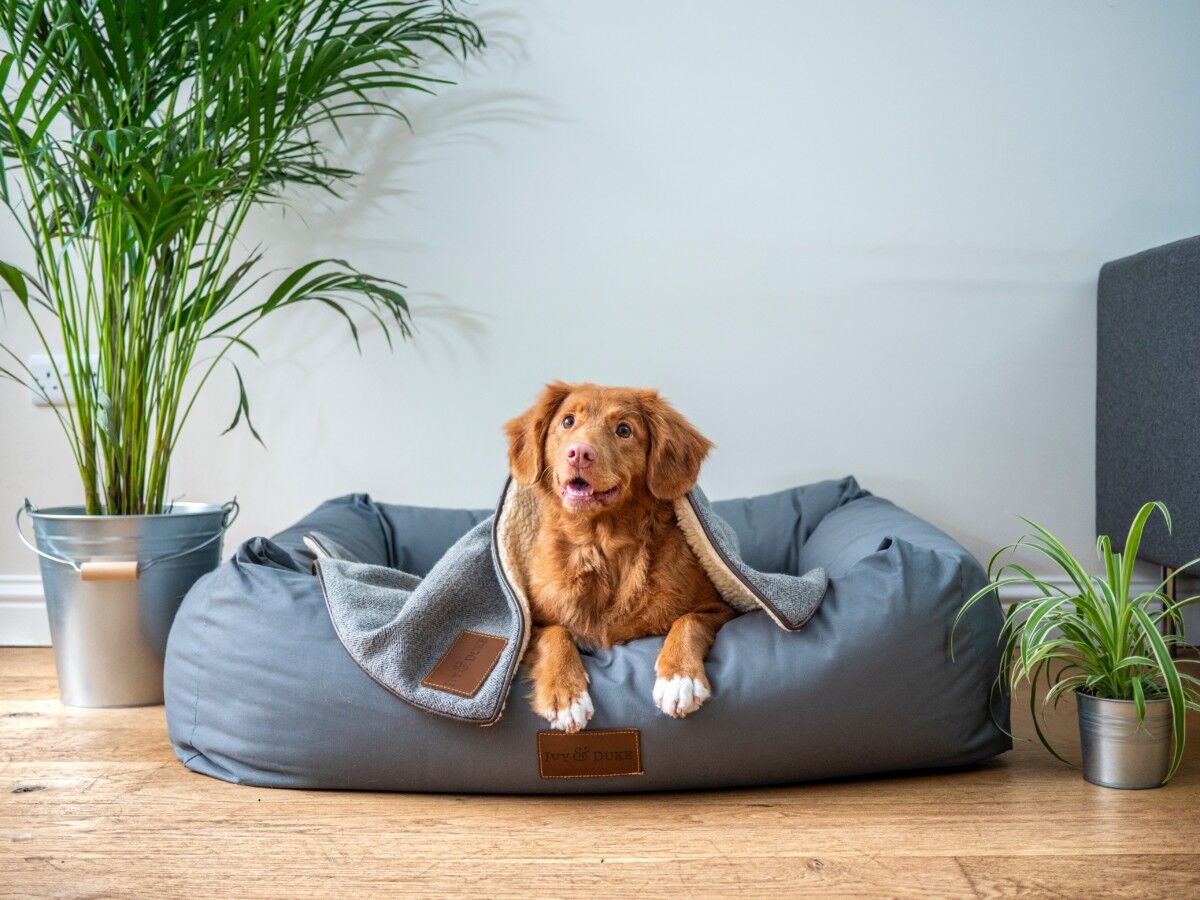 If you have pets, clean your living room in four simple steps
Purchase a vacuum with a strong suction force
Use a lint roller or sticky tape to remove loose hair from the furniture and other surfaces
Use a brush on your pets before they enter the room, or brush them outside of the room after they've entered
Invest in an air purifier for your home
– Cleanly
Furniture cleaning tips
Vacuuming is the first step to deep cleaning your fabric furniture. Try using a soft brush or upholstery attachment to avoid scratching the fabric's surface. If you have leather furniture, consider hiring a professional, as it can be challenging to clean properly. Regardless of how much wood your furniture has, wood polish can make your furniture sparkle. – Maid-X-Change
Clean your rugs, upholstery, and carpets
First, sprinkle baking soda over your items. Rub it with a white towel, wait 30 minutes, and vacuum everything off. This will take care of any odors and leave a fresh scent. To remove spots and sanitize the items, mix an equal amount of eco-friendly disinfectant and white vinegar in a spray bottle. Then, spray the rug, carpet, and upholstery with a light mist and scrub it off with a white brush. Finish cleaning by rubbing any leftover residue with a dry towel- GreenPro Cleaning
Look for the tag on your sofa or couch
When cleaning your living room sofa, find the manufacturer's tag. This tag will tell you the best method for cleaning stains out of the upholstery, using letters to denote different methods – W, S/W, or S. The W stands for water-based cleaners only, S/W stands for solvents or water-based cleaners, and S stands for solvents. Follow the directions for the best clean possible. – Maid Complete
Clean behind your sofa
Clean under and behind the sofas. Once every few weeks, move your couch to vacuum behind and underneath it. Make sure to remove any throws and lift the sofa cushions, removing any larger items by hand. Then, use the brush attachment to vacuum beneath the cushions, behind the couch, on the arms, and over the sides. – Housekeep
Don't forget these frequently-missed areas
There are a lot of hard-to-reach areas in your living room that collect dust and grime. Here are a few to keep in mind:
Between and under couch and chair cushion crevices
Underneath and behind furniture
Fan blades and baseboard vents
Lamp shades
Leather couches and chairs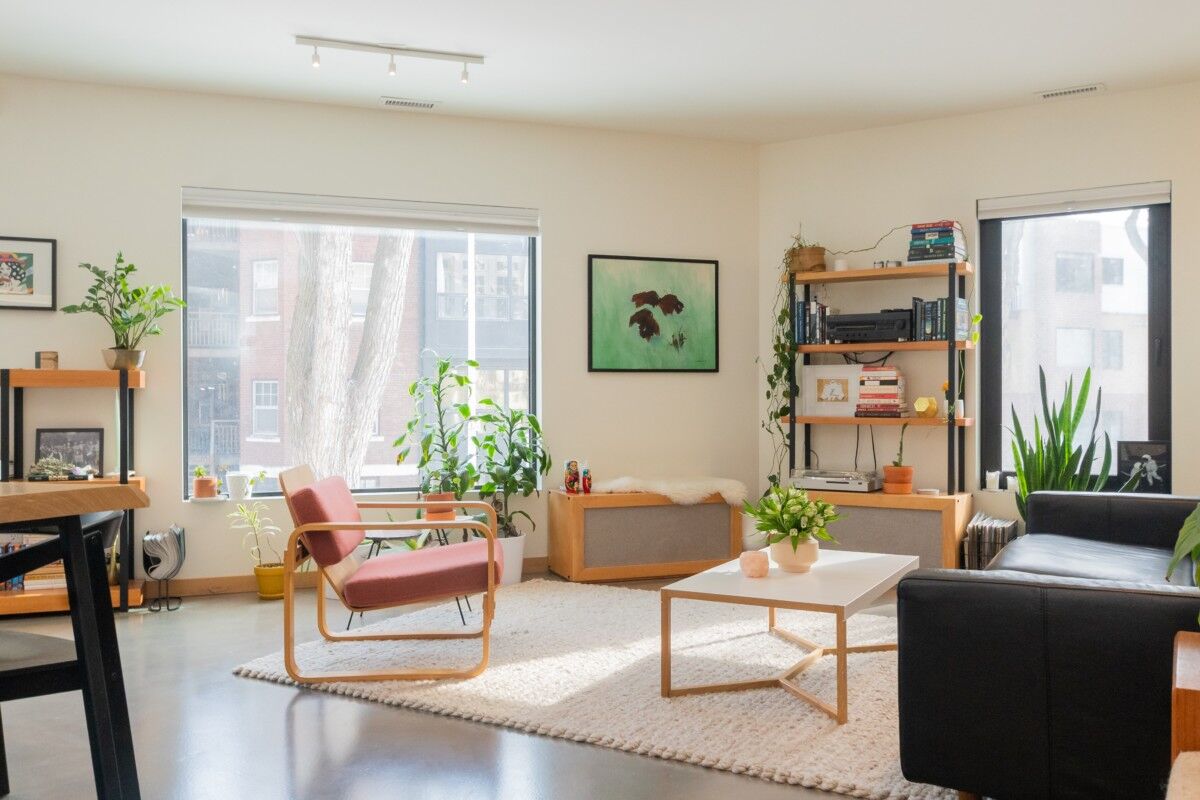 Don't overlook commonly-used items
Germs hide everywhere in your living room, especially on small surfaces and items. To help keep your home clean, ensure you don't overlook frequently-used items. Pay special attention to remote controls, door handles, light switches, and throw pillows. – Cleaning Glow
Start from the top and work your way down
A living room is usually the first thing someone sees when entering your house, so it's vital that it's spotless. To keep it clean, start from the top and work your way down, cleaning the windows thoroughly. A duster and a damp microfiber cloth work well on tv screens, frames, and picture frames. – Spotless Clean by Peter
Use the right tools for the right surfaces
If you want to clean a stainless steel toaster, you should use a wood scrubbing pad because it is a gentle abrasive that will not scratch the surface of the toaster. For bathtubs, use a non-scratch sponge that won't damage the tub's surface. To clean windows, try using e a microfiber cloth to avoid scratching the glass. – Dream Clean Idaho
You don't need expensive products
You can clean most hard items with a damp rag and a bit of dish soap, while fabric requires a vacuum, squeegee, or a cycle in the washing machine. If you have items with a lot of contouring, use a dusting brush with long bristles. Use a damp rag with soap for hard residues like hardened water or grime. You only need to deep-clean your couch twice a year. – Excellence Cleaning Pros
How to clean your coffee table
Start cleaning your coffee table by removing any unnecessary items. Next, dip a soft cloth in a solution of warm water and wipe the table, cleaning any tricky spots that can collect grime. Try using WD-40 to restore the table's shine. Lastly, set up an attractive tray for yourself and guests. – My Cleaning Angel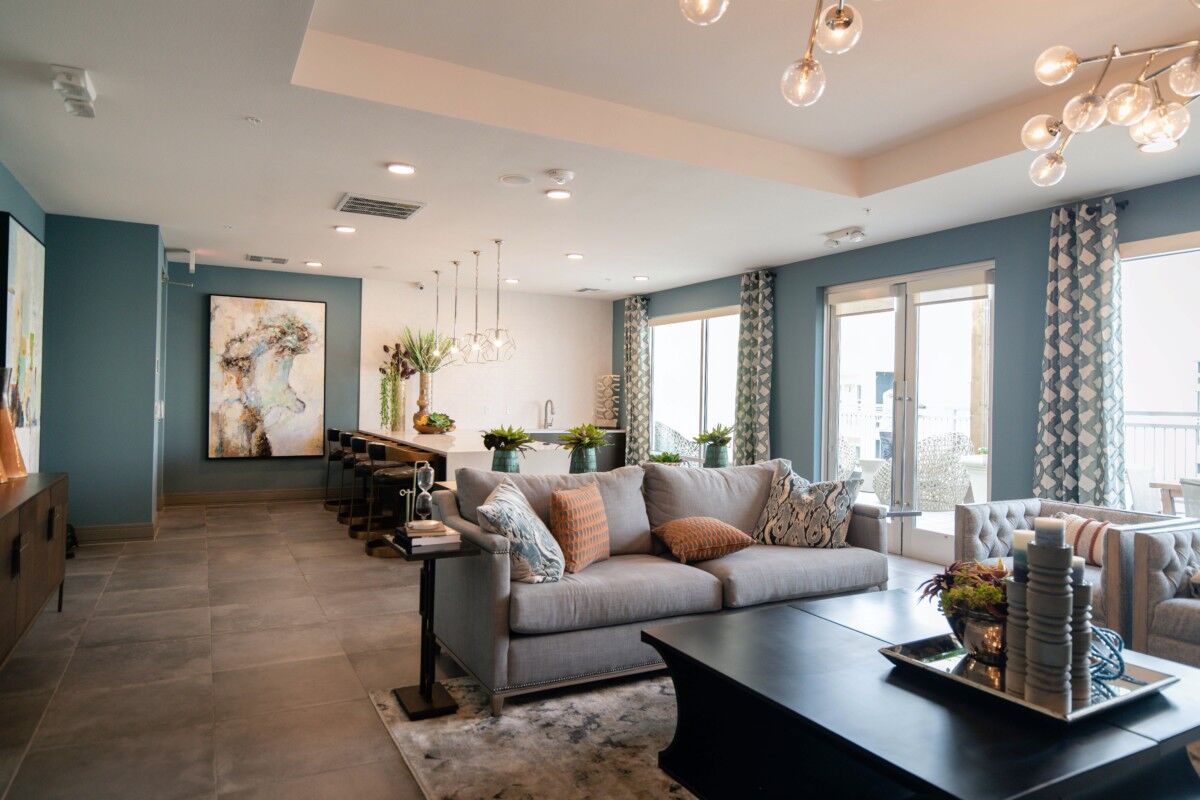 Spruce up before company arrives
First, clear the clutter. Clutter can make your space feel dirty and small. Pick a few things that you love and put the rest away. You can always rotate it in and out if you can't part with it.
Treat any carpet stains. Guests are often drawn to stains, so clean them as quickly as possible.
Wash the curtains and blinds. Brighten the window treatments by washing away dirt and odor you may not even realize is there. If washing doesn't help, consider replacing them.
Take a look at your baseboards and trim. Try cleaning them with an all-purpose cleaner and a magic eraser. If it's been a while, put on a fresh coat of paint to brighten up the space.
Vacuum the furniture, fluff the pillows, and fold the throws.
Do a final clean before guests arrive
Before guests arrive, do a final cleaning, focusing on high-touch surfaces. Wipe down door handles, light switches, remote controls, and surfaces like coffee tables and end tables. You may also want to wipe down these same items once your guests leave. – Germz Be Gone
When expecting guests, keep your living room decluttered
To make a great first impression on your guests, ensure your living room is tidy and decluttered. If something does have a place, you can use ottomans or vertical shelves to help you display it. Avoid heaps of clutter by taking a 5-10 minute quick decluttering before going to bed at night. – Hellamaid
Get into the cleaning habit
Cleaning is a habit that you can build. However, it can be hard to start getting into the practice and may feel overwhelming. After a few weeks of consistency, you'll wonder how you ever lived in a dirty home. – Magic Helpers
Less is more when staging your living room
If you're staging your living room, use less to achieve a better effect. "Less is more" is critical; too much furniture can make a room look and feel smaller. If your room feels cluttered after cleaning and organizing, consider your needs – you may have too much furniture. – The Simple Daisy Organizing
Take 15 minutes to clean every day
Take 15 minutes at the end of every day to freshen up the living room so you can wake up to a clean home. To start, put away clutter, so the room is easier to work with. We recommend working from left to right, decluttering the room as you work your way across. On your second pass-through, use your favorite natural cleaner along with a microfiber cloth to wipe down surfaces that have fingerprints, spills, and dust. – Life Maid Easy
Clean on a schedule
Clean on a schedule. Biweekly cleaning should be enough if you have a large family, but some areas may need more attention. To clean, use microfiber rags with vinegar, water, and a lemon essential oil mixture. If you're expecting company, get out the vacuum and do some spot cleaning. – Dust Busters Cleaning Service
Get to know your living room
Try to understand your living room. Find out which areas need more frequent attention, which stay clean, and which areas accumulate clutter more easily. Regardless, plan, write, and make your cleaning routine carefully. – Belleza's Cleaning Company
Don't neglect hard-to-reach areas
The most common places we see are under couches, behind bookcases, or on the blades of a ceiling fan. While they're hard to see, people notice. Get behind, underneath, and on a step stool to clean your easy-to-miss spots – your guests are sure to be impressed. – HiShine Cleaning Service
Use an all-natural dust spray
To get rid of dust, use an all-natural dust spray – it's better for the environment and your allergies. To remove dust from wood furniture, ceiling fans, and blinds, mix water, vinegar, grapeseed oil, and essential oils. This combination efficiently works through dust and grime while adding shine, protecting furniture, and smelling great. – Charming Maids
Try micro-cleaning
Micro-cleaning is a great way to keep your home clean and organized. Regularly tackling small tasks can prevent big messes from forming. Plus, it's much easier and less time-consuming to clean in small chunks than it is to wait until your place is a total disaster before starting to clean. – Ecoverde Maids
Keep a multi-surface cleaner on hand
Living rooms are a popular room in a home. One essential item you need to clean your living room is a multi-surface cleaner. When cleaning, get into hard-to-reach areas like under couch cushions and behind furniture pieces. Use attachments to help vacuum the nooks and crannies. For a complete clean, work from the top down. – Juanita's House Cleaning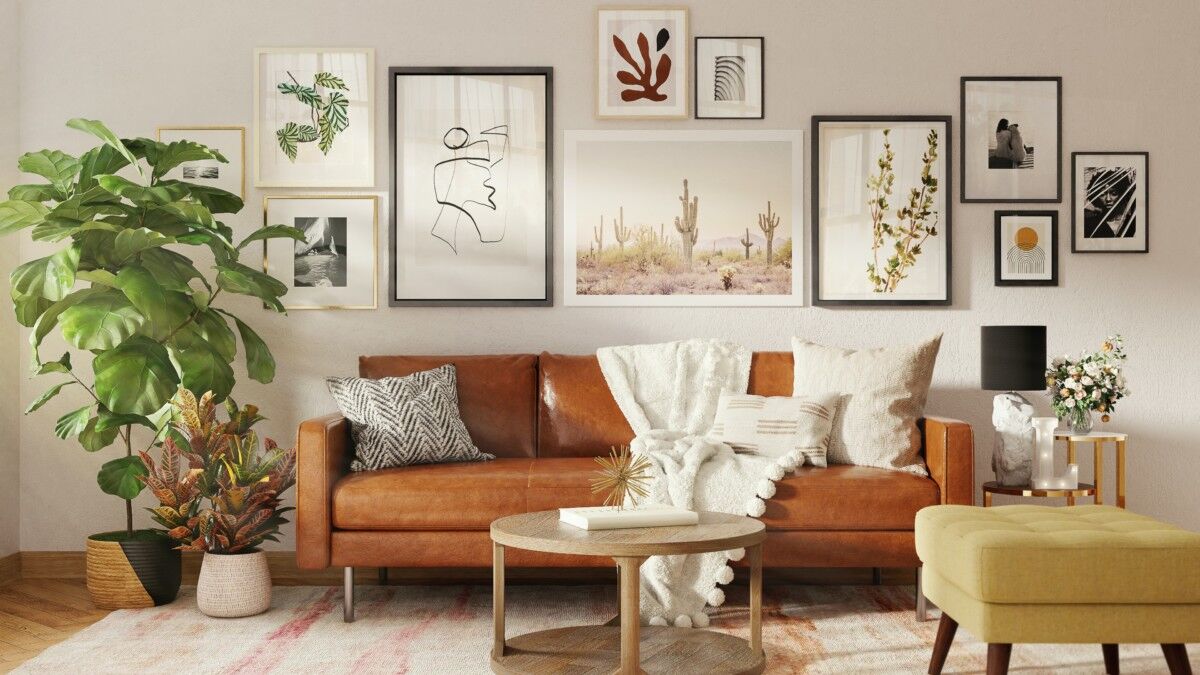 Professionally clean your carpeting and upholstery
When expecting company, it's best to remove clutter and have your carpeting and upholstery professionally cleaned. Dust, soil, and stains will eventually end up on most of your furnishings. By having them cleaned, your living room will look beautiful, and you and your guests will enjoy a safer, healthier home. – All County Chem-Dry
Clean more regularly if you have a large family
Bigger families usually mean bigger messes. If you have a large family, get into the habit of having everyone pick up after themselves. For example, put away any toys or blankets after each use. By creating a household habit, you can avoid large messes and spread the responsibility among your family. – Comforts Cleaning Services
Use baking soda to your advantage
Sprinkle baking soda over the entire couch. This will help loosen stains and remove odors. You can mix an equal amount of baking soda and water and spray it over the sofa. Allow the mixture to dry for 15 to 20 minutes and vacuum it up. – Astrobrite Carpet Cleaning
Tips for hiring a cleaning company
If you use a professional service, make sure they're right for you. Cleaners should bring their own supplies, allow for customizable cleaning options, and charge based on short increments. Save money and receive quality cleaning. – MissionCat