Cleaning Services in San Jose, CA
Cleanly Cleaning Services in San Jose has a rich background of service; that's why we are committed to serving Morgan Hiill with top-quality cleaning. Homeowners can trust us with their cleaning needs because we always go the extra mile with our basic, top-to-bottom, and home services. We are proud of our cleaners; they are background-checked and fully trained, so you can be sure only the best technicians in the industry visit your home.
San Jose is a large city surrounded by rolling hills in Silicon Valley, a major technology hub in California's Bay Area. Architectural landmarks, from the 1883 Italianate-style Oddfellows building to Spanish Colonial Revival structures, make up the downtown historic district. The downtown area is also home to the Tech Museum of Innovation, devoted to the exploration of science and technology.
Cleanly Cleaning Services in San Jose offers guaranteed and trusted cleaning services to San Jose homeowners every time we get hired to clean, our commitment to service drives us to go the extra mile. Our basic cleaning can leave most homes as they should be, but when a house needs a little more effort to shine, our top to bottom cleaning does the job. We go above and beyond on every task because we aim for 100% satisfaction and no less! Our cleaning services include often-overlooked chores like removing cobwebs or wiping down light switches. 
San Jose
 is in Santa Clara County and is one of the best places to live in California. Living in San Jose offers residents an urban suburban mix feel and most residents own their homes. In San Jose there are a lot of restaurants, coffee shops, and parks. … The public schools in San Jose are highly rated.
Cleanly Cleaning Services House Cleaning Done Right
Are you in San Jose, CA looking for a trustworthy cleaning service provider? Cleanly Cleaning Services  in Morgan Hill is here for you! We know that a cleaning company is as good as their cleaners, that's why we only hire the best cleaning technicians. Also, we only use products that are safe for your family, pets, and the environment. And being a locally-owned business, we proud ourselves in the service we give Cleanly because we believe in giving back to our community.
Why Choose Cleanly House Cleaning
Why choose us? Simple: it will save you time to spend on activities you really enjoy. Let us take care of the chores! Our commitment to service and our community is what makes us different from other companies. We pride ourselves on our "blue-collar" mentality and our work ethic. A cleaning company is as good as its cleaners! Also, our high-quality services are guaranteed because we handpick only the best technicians in the industry. Every member of our team is background-checked and constantly trained.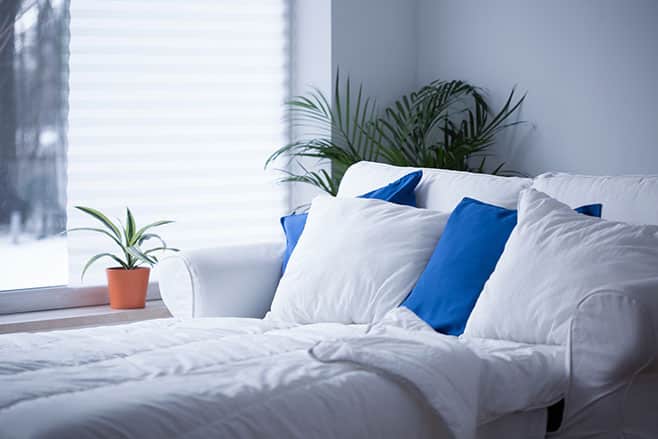 Insured
Cleanly carries liability insurance to protect you and your home.

Employee Background Checks
Each of our maids are rigorously vetted to insure your satisfaction and safety.
We Guarantee Satisfaction
As a local service provider, our word holds true to the building of a brand.

Built on Trust
We come from a law enforcement background and have a reputation you can trust.
Residential Cleaning Services in San Jose CA
John will soon be moving out of his five-bedroom family residence in San Jose. anybody in this location can get
deep cleaning in San Jose
. He has packed all his belongings and hired professional movers to move his things. But just then he noticed something. The house is in a mess and needs a thorough cleaning. But he realized he could not do it by himself. He needed someone to clean the house up for him.
As he walked around, he noticed the stains on his carpet, brown and dirty. Thanks to his son, who is a big fan of soccer. There were grease stains and smudges on the walls. He soon realizes the house needs a deep clean, and carpet cleaned. If are you in search of residential cleaning in San Jose, then please contact with us.
John was looking for the best company offering the best deep house cleaning and carpet cleaning services in San Jose. He found us at Cleanly Cleaning Services and within a minute he has booked us as it is super-fast and straightforward.
We got his message and immediately took action. Our website allowed him to customize the service he wanted. The number of bedrooms, the number of bathrooms and where we are to focus on. He even had the option to tell us where he wanted us to spend more time cleaning. Sounds great? He also told us when he wanted us to come and guess what? We were right on time! We even called John to reassure him that we were not going to disappoint him.
Our dedicated house cleaners at the San Jose area were available. And as usual, Cleanly Cleaning Services San Jose cleaners were there right on time and completed the job on time.
The house needed a deep clean, and we dusted everywhere. We wiped the baseboard, scrubbed the walls to get rid of the stains, clean the light fixtures, and cleaned the carpet with our cutting-edge carpet cleaning equipment.
Cleanly Cleaning Services  Move In Cleaning in San Jose cleaners always come fully prepared with nontoxic cleaning supplies and important checklist to make sure we don't miss any part of your house. The checklist includes places to clean in the kitchen, living room, and bathroom. Our HEPA filter vacuums trap 99.7% of dust and allergens like pollens keeping the air you breathe clean and healthy.
Our cleaners are highly professional and handle their jobs passionately. Therefore you should expect a thorough cleaning job just as we did for John. We pay attention to details, and even the smallest things like the light switch and plug plates will be clean.
Cleanly Cleaning Services cleaners are the best for any house cleaning in San Jose and Santa Clara County.
WE WANT TO CLEAN YOUR HOME
Why Our Customers Love Us!
10 Things To Do In San Jose
San Jose CA House Cleaning
Cleanly is your prime destination for house cleaning and office cleaning services in the San Jose CA, Morgan Hill CA, San Martin CA, Gilroy CA and Hollister CA. With years of experience, we are proud to service both residential and commercial properties, ensuring that everyone gets the meticulous clean they deserve. We take the time to understand our clients' specific needs so that their spaces are cleaned to their satisfaction; and cleanings can be scheduled as often as is needed to maintain a pristine environment. Some of the services that we offer are home cleaning, office cleaning, deep cleaning, standard cleaning and more. We want to keep your home sparkling clean.