Standard Cleaning Service
Cleanly Cleaning Services in Morgan Hill, San Jose,  San Martin, Gilroy & Hollister has a rich background of service; that's why we are committed to serving Morgan Hill, San Jose,  San Martin, Gilroy & Hollister with top-quality cleaning. Homeowners can trust us with their cleaning needs because we always go the extra mile with our basic, top-to-bottom, and homes services. We are proud of our cleaners; they are background-checked and fully trained, so you can be sure only the best technicians in the industry visit your home.
Cleanly Cleaning Services in Morgan Hill, San Jose,  San Martin, Gilroy & Hollister offers guaranteed and trusted cleaning services to Morgan Hill, San Jose,  San Martin, Gilroy & Hollister homeowners every time we get hired to clean, our commitment to service drives us to go the extra mile. Our basic cleaning can leave most homes as they should be, but when a house needs a little more effort to shine, our top to bottom cleaning does the job. We go above and beyond on every task because we aim for 100% satisfaction and no less! Our cleaning services include often-overlooked chores like removing cobwebs or wiping down light switches. 
Cleanly Cleaning Services House Cleaning Done Right
Are you in Morgan Hill, San Jose,  San Martin, Gilroy & Hollister looking for a trustworthy cleaning service provider? Cleanly Cleaning Services  in Morgan Hill, San Jose,  San Martin, Gilroy & Hollister is here for you! We know that a cleaning company is as good as their cleaners, that's why we only hire the best cleaning technicians. Also, we only use products that are safe for your family, pets, and the environment. And being a locally-owned business, we proud ourselves in the service we give Cleanly because we believe in giving back to our community.
Why Choose Cleanly House Cleaning
Why choose us? Simple: it will save you time to spend on activities you really enjoy. Let us take care of the chores! Our commitment to service and our community is what makes us different from other companies. We pride ourselves on our "blue-collar" mentality and our work ethic. A cleaning company is as good as its cleaners! Also, our high-quality services are guaranteed because we handpick only the best technicians in the industry. Every member of our team is background-checked and constantly trained.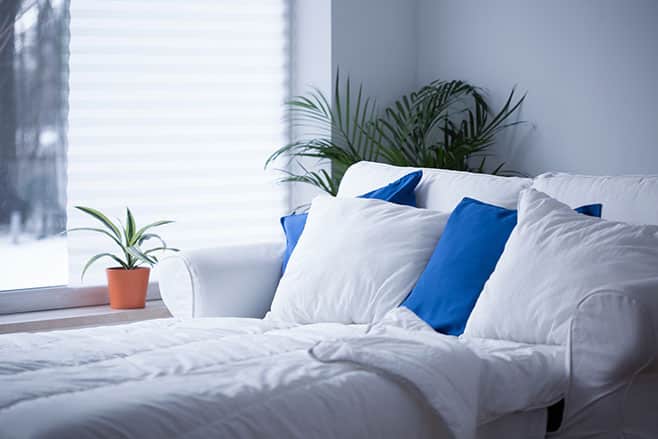 Insured
Cleanly carries liability insurance to protect you and your home.

Employee Background Checks
Each of our maids are rigorously vetted to insure your satisfaction and safety.
We Guarantee Satisfaction
As a local service provider, our word holds true to the building of a brand.

Built on Trust
We come from a law enforcement background and have a reputation you can trust.
Standard Cleaning Services
We have three types of cleaning to give you the best cleaning that you need. See what you get cleaned with every type
Bedroom, Living room & common areas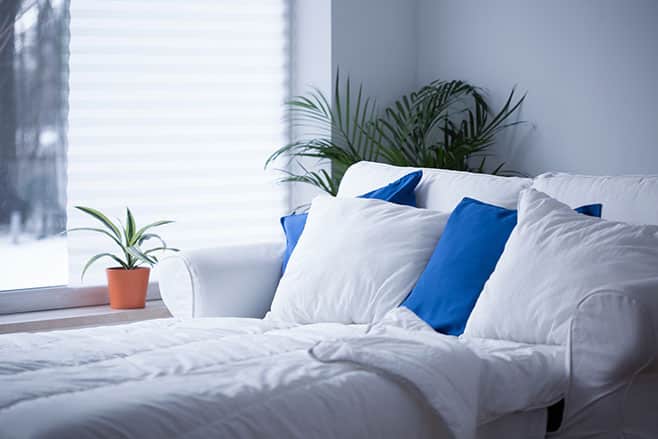 The following services are currently not offered
"keeping your home or office clean
can be hard to manage"
"I used Cleanly to deep clean my 3B/3B and they did not disappoint. They didn't miss a single spot and left the place looking brand new. Highly recommend!."
"Love cleanly! Carl is super kind, easy to work with, and flexible when trying to accommodate your schedule. The team that cleans my home does an awesome job! They even organize my piles! Give them a try ."
I started using Cleanly about a month ago. They have come twice now. I am honestly blown away. I've had a few house cleaners in the past and quite frankly, no one has met my standards until now. They are very thorough, quick, professional and accommodating. If I could give 10 stars I would. Highly recommend!
The team was super efficient and friendly and did an amazing job! We had a ton of dust and they did a great job making our home sparkle. Will definitely be using them again!!
Standard Cleaning Services
Are you in need of an affordable and quick clean? Are you actively searching for a replacement for your cleaning services? Do you want a deep clean? Contact House Cleaning Services in Morgan Hill.
A lot of homeowners in Morgan Hill, San Jose,  San Martin, Gilroy & Hollister have a plethora of home cleaning needs. If you are really in need of affordable and quick housekeeping service, then the Standard Clean Package is made for you. This service is specifically made to cater to the normal cleanliness matters of our everyday lives. The maid services are also partitioned into daily, bi-weekly, and weekly services. It is an ideal solution for single professionals or very active families that are always busy. 
What is the Standard Cleaning Package Entail?
As a new customer, you will have to undertake a preliminary Deep Cleaning Package, which is made up of a detailed list of thorough cleaning procedures. You can set up your Standard Cleaning Package schedule once this preliminary stage is complete. This will be made up of hardwood flooring, knick-knacks on the bookshelves, dusting the picture frame, disinfecting the toilets, tubs, showers, and bathroom fixtures, and dusting the furniture lightly. We will also give an in-depth once-over treatment to the kitchen, wiping the outsides and insides of all the faucets, sinks, and countertops. 
What Differentiates Our Cleanly House Cleaning Services From Others?
We tailor-made the Cleaning Packages to be operational once a month, especially for those big homes with more active teenagers. It is true that the Standard Cleaning Pack is affordable and quick, but the Recurring Reset Packages, even though it may take a longer time to achieve its objectives, includes a broader cleaning list. A classic instance of the differences between our three packages has to do with dusting the ceiling fans. These fixtures will be taken care of during the preliminary Deep Clean phase. This will go a long way to save you time and money. 
Drop Your Keys. Let Us Do The Rest!
Drop the keys to your property, and let users handle the rest for you. While you are on a shuttle with your kids or you are far away in the office, your household cleaning chores will be taken care of so that you will come home a nice smelling house. 
If you are a professional that is always on the go courtesy to your busy schedule, then the Basic Clean Package is made for you. 
Specialty Cleaning Requests
It is true for every business to have some special request at one point in their operation; hence the team at Cleanly have made sure that these kinds of requests are catered for. Upon requests, we also provide extra house cleaning services. 
Call us, and we'll quickly come over! Our rates at Cleanly services are affordable. They are often more important after a celebration or party in your home. If you also want your windows washed by professionals, we can also bridge the gap. 
If you are in need of a team of professionals who are highly dedicated to their tasks, then you can opt for the Cleanly Cleaning Services. 
Get Your Deep Cleaning Morgan Hill Today!