Commercial & Office Cleaning
A clean and neatly arranged office space will increase your productivity. But you won't get much work done when your office is cluttered with files and dirt everywhere. The look of your office will make the first impression on your potential customers and you want to make sure you leave them with the best first impression. Therefore, cleaning your office is very important.
You don't have the time to clean your office by yourself. And even if you think you have the time, you should not be the one doing it by yourself. You should hire a professional cleaning service to handle your office cleaning job for you while you use your time to focus on more productive activities.
Let Hire Cleanly help you with your office cleaning. Making your office clean and sparkling thereby leaving a lasting good impression on your customers. Our cleaners are trustworthy and highly professional so you can rest assured that your office is in good hands.
We also use non-toxic cleaning supplies to clean your office and disinfect it from germs to avoid the spread of disease in the office. Illness is one of the common things that bring unproductivity in an office. And sick staff can easily transmit their disease to other staff. We help you avoid that by cleaning your office thoroughly and disinfecting everywhere. We also vacuum the floor using our HEPA filter that is capable of trapping as much as 99.97% of dirt and allergen. This will keep the air you breathe fresh and healthy.
We arrange the office space and make your desk need and tidy to increase your productivity. Our service includes removing the cobwebs in your office, removing the dust on the table and all other surfaces, washing the stains on the wall, and also cleaning the restroom of your office.
We understand the importance of cleaning the restroom because it can help prevent the spread of germs and bacteria. We use the best cleaning supplies that are most effective in killing all these germs and bacteria. Hire Cleanly Office Cleaning in Morgan Hill makes sure that your restroom is in the most hygienic condition.
If you are looking for the best people to hire for your office cleaning service at Morgan Hill and San Jose, then Hire Cleanly is the best for you. We have worked with several offices in Morgan Hill and San Jose and it has earned us several positive ratings and reviews.
It is very easy to make an appointment with us at Hire Cleanly . You chose the time that is convenient for you and expect our office cleaning team at Morgan Hill and San Jose to be with you on time. Our pricing is flexible and depends on the size of your office and the service you want us to render requirements about your service.
Check Out Our Apartment Cleaning Services
Kitchen
Our kitchen cleaning checklist helps us to clean every part of your kitchen without leaving any part untouched. We clean your kitchen floor and remove dust from all the surfaces and remove cobwebs. We clean the kitchen sin and the counters wiped down. We clean the top of your refrigerator and all other kitchen appliance like the microwave and stove.
Bathroom
We make sure that your bathroom becomes more attractive after cleaning it. We remove the cobwebs and clean all the bathroom fixtures. We wash your bathroom sink and sanitize your bathroom floor. We clean the tiles, shower, and bathtub. We shine the mirror and clean the shower glass.
Bedroom
We understand that a clean and comfortable bedroom means good rest and healthy living. We pay attention to disinfect your bedroom and make it free from allergen and dust. We clean the baseboard, clean the wall, and light fixtures in your bedroom.
Living area
This is the first place that people will see when they enter your house. We ensure that we leave the living area sparkling clean. Our service includes vacuuming the floor, scrubbing the baseboard, cleaning the walls, cleaning the light fixtures and the ceiling fan.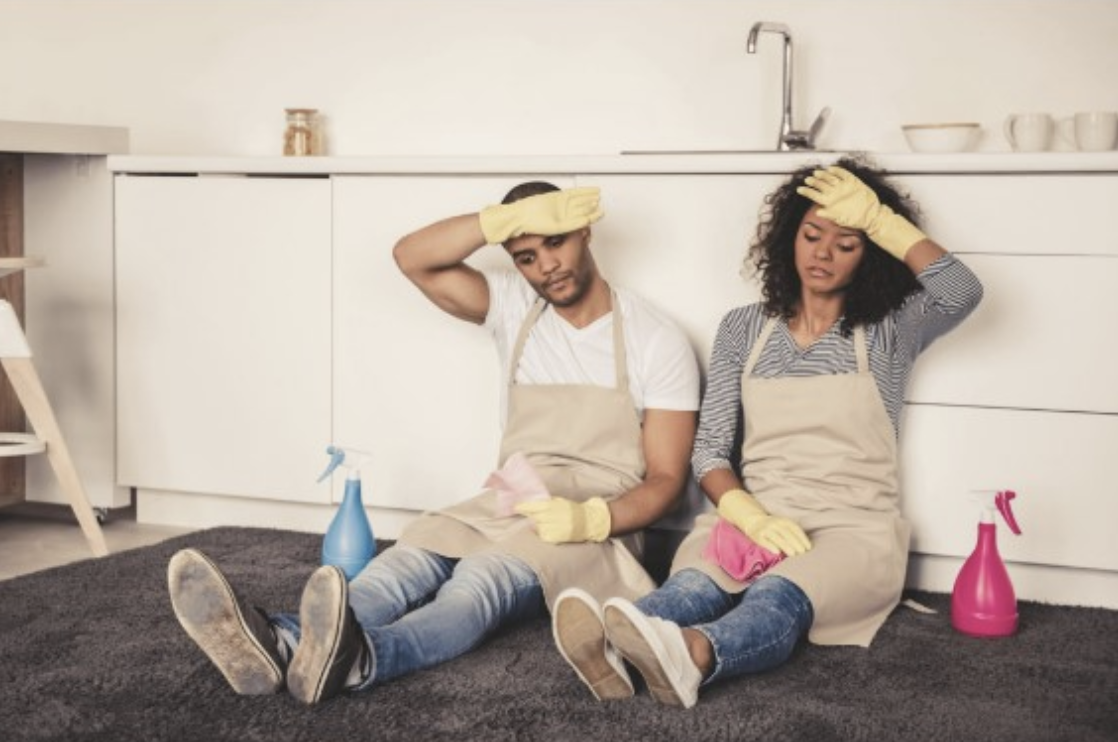 Receive $15 OFF
your first cleaning!